Fireplace decoration
Made of stone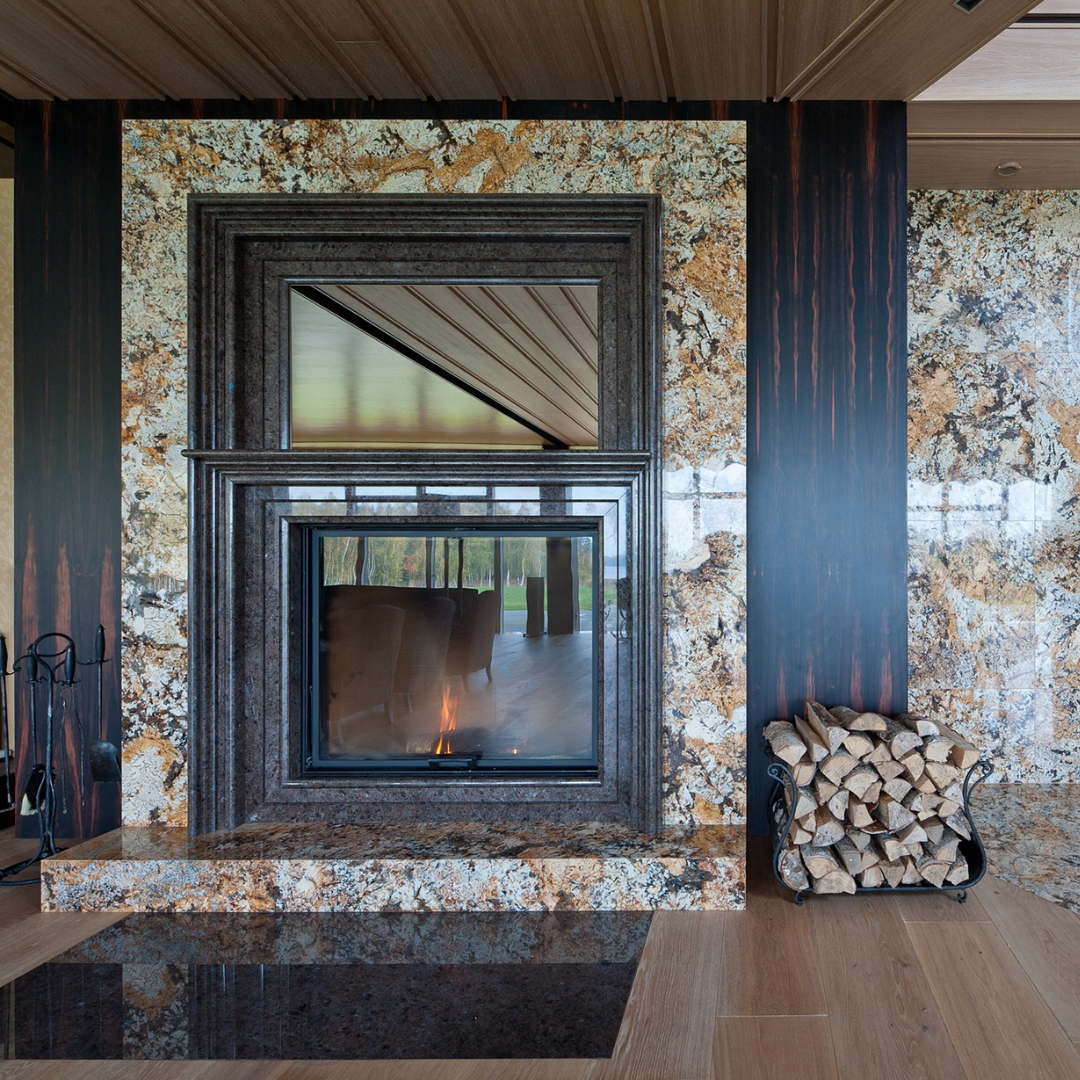 Fireplace decoration solutions are endless. The decoration of a natural or artificial stone fireplace will give your home exclusivity, a sense of nature and subtle luxury.
The stone decorated fireplace is an impressive accent and center of attraction in the home. It is like an integral part of a cozy rest area that is completely out of time and season. Watching a fireplace fire relaxes, soothes and refreshes the crackle of burning firewood after a hard day's work. In most cases, when choosing a fireplace decoration, the general interior style, colors and patterns prevailing in the home are taken into account, so that the fireplace becomes a great home accent, compatible with the whole environment.
The decoration of natural stone fireplaces is a common element of various styles of interiors. With the right choice of fireplace type, style and stone used for decoration, it can be installed not only in an apartment or individual house, but also in public interiors. Marble, granite or travertine are most often used for fireplace decoration. Natural stone is characterized by durability, abrasion resistance, temperature changes, and is ecological. The natural stone is easy to maintain. Natural stone has a very wide range of colors and patterns. Because of this feature, each natural stone fireplace finish is unique. The decoration of a natural stone fireplace will give exclusivity and subtle luxury to the interior.
Fireplace decoration made by us