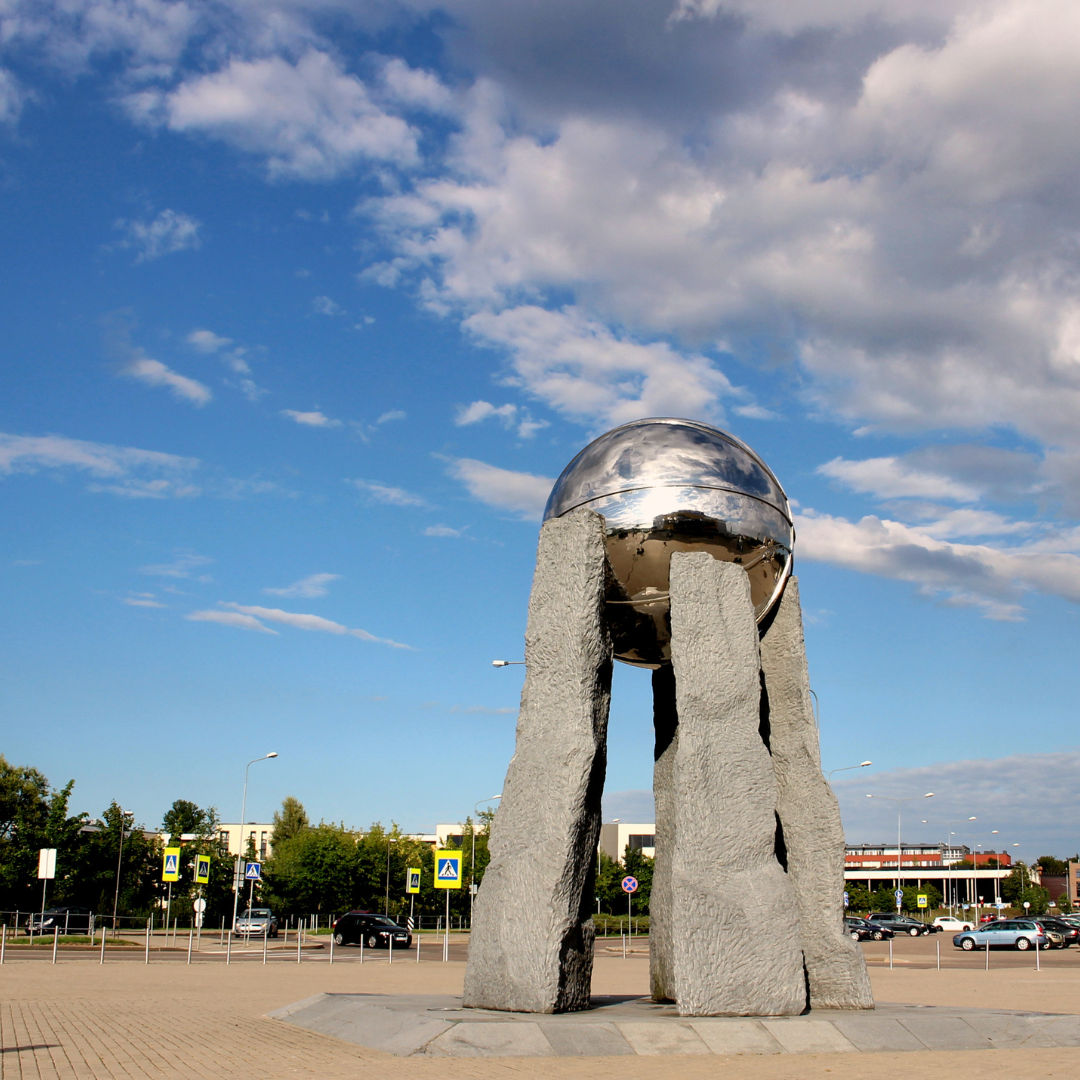 Monuments are one of the most amazing ways to commemorate extraordinary people, memorable historical events or values. By collaborating with famous sculptors who make Lithuania famous for their work, Veritas Ana's stone craftsmen will help to complete the most complex projects made of natural stone. We ensure a full work cycle from the technical design, production and installation of the product.
We have one of the most modern stone processing factories in Lithuania. With digital stone processing machines, we produce especially precisely and precisely not only from slabs, but also from solid stone.
We can also offer you the products of the famous Spanish manufacturers of natural and artificial stone "Neolith" and "Cosentino", which stand out with the famous, exclusive collections of "Neolith", "Dekton" and "Silestone" artificial stone products.
We also offer the range of the famous Israeli artificial quartz stone manufacturer Caesarstone and the Czech artificial quartz stone manufacturer Technistone, which stand out for their excellent, natural color range, exceptional quality and reliability.
Sculpture created by Kęstutis Balčiūnas for the legend of science Theodor Grotus (1785-1822)
We are proud to contribute to such an important project! Finally, a sculpture for the legend of science, THEODOR GROTHUS (1785-1822), created by the Semigallian KĘSTUČIS BALČIŪNAS, was unveiled in Žeimelis (Pakruojis) for 30 years.
As Kęstutis himself said, today in Žeimelis he felt like during the defense of his diploma thesis, which took place 35 years ago. This renewed sculpture of Žeimelis, newly shone with historical memory, was enriched not by the efforts of state institutions, but mainly by the efforts of the academic community, its active members, who understand the caliber of the man of Gedučiai village.
T. Grothus surpassed his time with his works, because today he could have claimed maybe even two Nobel Prizes for his discoveries in electrolysis. The initiative of the academic community was supported by business representatives, and the Pakruojis District Municipality also made efforts to the best of its ability. Respect for the people who respect science, the light who make efforts to make this scientist known not only in Japan, Germany, but also in Lithuania.
Sculpture for basketball in Vilnius near Siemens Arena
We would like to be glad to be able to implement his work together with the famous Lithuanian sculptor Tadas Gutauskas – a sculpture in honor of Lithuanian basketball and famous basketball players, erected in Vilnius near the Siemens Arena.
The almost 6-meter-high composition created by Tadas Gutauskas symbolizes the hand holding the basketball. The names of 37 of the most outstanding basketball players and coaches of our country are engraved on the sculpture.