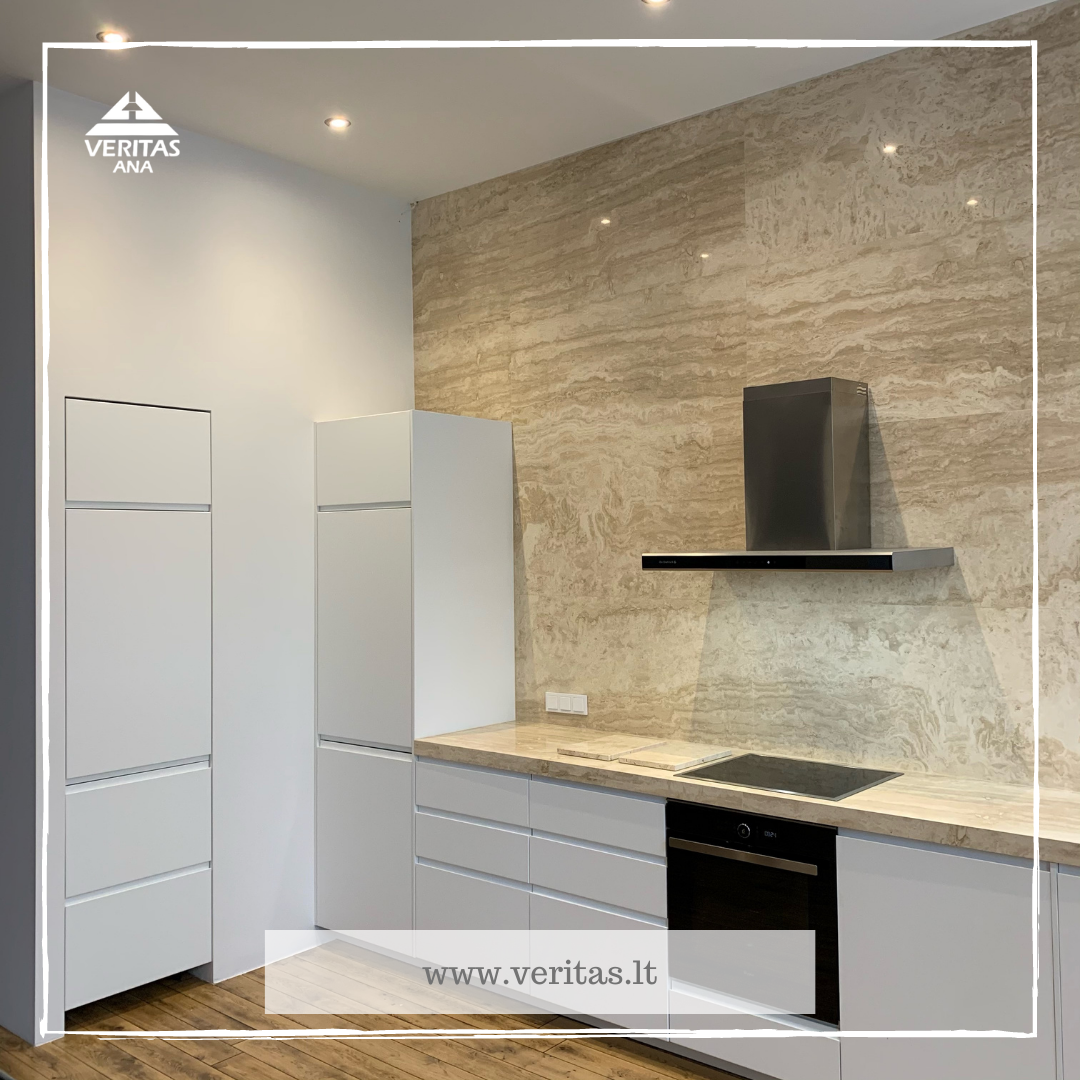 Travertine is one of the most popular natural stones of the highest quality used in modern architecture, with naturally formed patterns and a wide range of colors. The properties of travertine allow it to be widely used for interior decoration as decorative elements, it is easy to adapt to a variety of styles in the interior – modern, classic, Provencal and others.
Travertine is a type of limestone that is formed in hot mineral springs around the world. Limestone is a sedimentary rock made from calcium carbonate, which is a key component of this stone. In North America, the largest layers of travertine are in Yellowstone National Park.

Travertine is often used as a building material, which can be seen in architecture throughout Europe from the time of the Ancient Roman Empire (Burghausen Castle in Germany). The Roman Colosseum and the sauna house in Rome, Sears Tower was built using travertine. Travertine has been used everywhere, from water canals to supporting pillars. It is mostly used for floors, walls and as the back wall of an element.
Travertine
Natural stone solutions
Travertine is a rock of sedimentary origin, characterized by naturally formed patterns and a wide range of colors. It is one of the highest quality and most economical stones, the properties of which allow it to be widely used for interior decoration as decorative elements.
This stone is distinguished from others by the natural cavities (pits) on its surface, which give travertine products a natural or aged appearance. Travertine-treated surfaces have many surface textures.
During the production of travertine decorative tiles, its uneven surface is filled with a special putty or left unfilled, and the surface of this stone products can also be partially or completely polished to obtain a shine, "combed" – rounding the edges of natural cavities and highlighting natural cavities.
The edges of the tiles can be cut evenly and polished, cut evenly – unpolished, specially cut, milled, rounded.
Because travertine is a rock of natural origin, the tiles made from it are distinguished by durability, strength and durability. Over time, the beauty of travertine is revealed, and the tiles themselves do not age. Travertine tiles and decor elements are very often used for wall and floor coverings in the interiors of residential and commercial buildings. It is also best suited for paving yards and paths, as it is less slippery and is therefore often used in public facilities or indoor pool areas.
Travertine is softer than granite
It must be specially treated to protect its natural beauty and the customer's investment. Impregnation of travertine stone is really straightforward and should be done during installation and periodically thereafter – usually every three or five years. There are many impregnation products to choose from today. Artificially composed or natural impregnants are most commonly used. Artificially composed impregnants darken the stone and give it a "wet" look, while natural impregnants provide the same protection without changing the appearance of the stone.
Our works with travertine